International Sales and Service
Manufacturing high quality sign products since 1980
SERVICE is the lifeblood of any organization. 
American Traffic Safety Materials, Inc. has been serving customers worldwide since 1980. Our long history of international sales and service enables us to effectively ship products throughout the world in a timely and efficient manner.
Our shipping department is proficient in packing goods to arrive at their destination in good condition, and treated pallets are available for countries with regulations on "coniferous" packaging.

Our extensive knowledge of international shipping regulations insures that each shipment will be accompanied by the documents necessary for customs clearance. We work closely with highly reputable freight forwarding companies and can arrange to ship your order by whatever means you prefer – air freight, ocean freight container load, LTL, etc.. If you do not currently have a freight forwarder or would like to compare rates, we will be glad to obtain competitive freight quotes from several reputable forwarders. We will also work hand in hand with your designated existing forwarder to insure your order is collected and properly routed as quickly and efficiently as possible.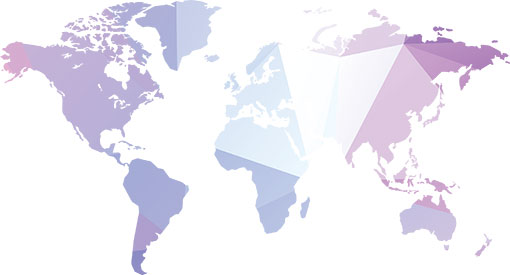 Un compromiso continuo con la excelencia desde 1980 un proveedor de vinilos autoadhesivos para usted. El mejor trabajo posible con vinilos y películas autoadhesivas.
Cuando busque calidad en películas autoadhesicas para aplicaciones profesionales, American Traffic Safety Materials (ATSM) tiene la respuesta. Con nuestro experimentado personal y nuestro conocimiento en los requerimentos modernos de materiales y una reputación de más de viente años, nosotros podemos hacer la deferencia para usted.
En 1980, ATSM empezó a producir vinilo fundido de 2MIL de espesor para rotulación y también para fabricación de cintas decorativas de autómoviles.
Fabricantes de automóviles en Estado Unidos, Europa y América del Sur, aprobaron y utilizaron nuestros materiales. Hasta la fecha ellos y muchos más siguen utilizaron nuestros productos.
Además de esto, ATSM ha desarrollado una película metalizada llamada Mylar-PVC para distintas aplicaciones en vehículos, también se creo la tela de uretano para remover agua de los vehiculos. Estas dos ultimas divisiones y sus derechos fueron vendidas a otra empresa poco tiempo después.
Actualmente, ATSM fabrica vinilo fundido, así como procesa vinilo calandro, además de las películas poliéster y los tapes de dos lados autoadhesivos. Además de estas actividades, ATSM tiene una división de convertidoras de vinilo.