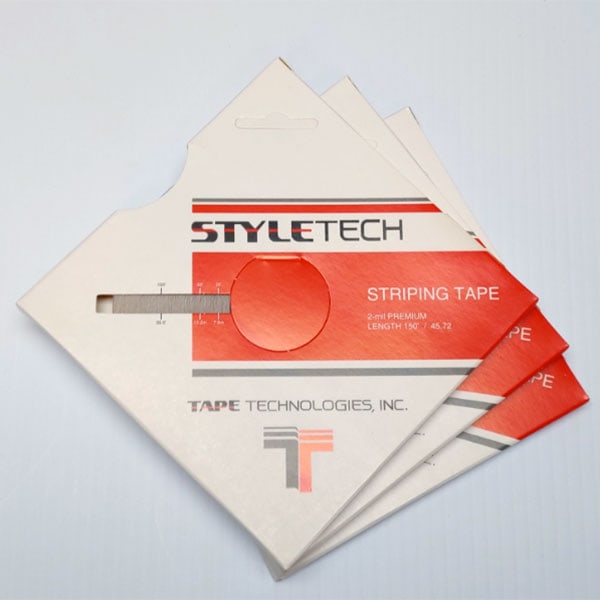 For more than 30 years, we have been producing the most popular stripe configurations in the industry. For the professional market we use the finest cast films in solid colors, metallics, ultra metallics and fluorescents. Our cast film is balance formulated with a high molecular weight, solvent based acrylic adhesive which allows you fast, reliable installation any time of the year – Summer, Winter, Spring, and Fall.
We also produce custom stripes in one or multiple stripe configurations and in one color or multi-color combinations. Our minimums are reasonable, our turnaround is fast and our pricing is fair.
Our 3.2 mil Supra Stripes are a great option for auto auctions, used car dealerships and applications that require durability less than OEM specifications. We also produce custom stripes with this product and in custom lengths. We are also asked to run stripes in reflective sheeting, metalized and other specialty films which we do on a regular basis. In other words, we can provide you with solutions to your striping needs.