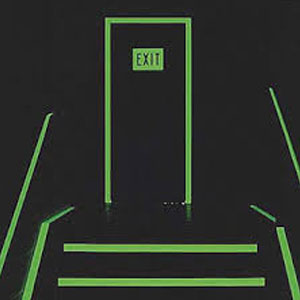 ATSM Brand PH12 Photoluminescent Film
ATSM Brand PH12 Photoluminescent Film is a high energy photoluminescent PVC film designed for safety and emergency exit signage. Common uses include marking the steps, doors, door handles, landing, and handrails in exit stairs. The proper use of photoluminescent tapes will help to identify the safest exit path in a suddenly dark environment and direct the occupant away from potential hazards.
Photluminescent marking and signage are energy efficient in that they are rechargeable and require no electricity.
Dimensionally stable, flexible film.
Easy to install, just peel and stick.
Can be disposed of in a sanitary landfill or incinerator.
Can be easily processed and applied to a wide variety of surfaces for safety applications and decorations.
Printable with most solvent digital printers, screen print inks, and thermal transfer printers.
Once the PH12 Photoluminescent film is fully charged, it will glow continuously for over 12 hours and is seen best and at greater distances when the room is dark.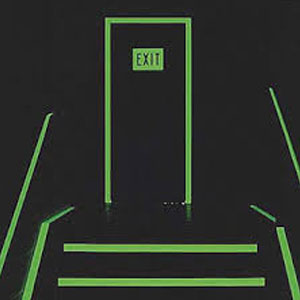 ATSM Brand PH6 Photoluminescent Film
ATSM Brand PH6 Photoluminescent Film is a flexible film that is perfect for marking pathway obstructions that may be hazardous in blackout and very smoky conditions. This tape absorbs and stores energy from ambient light, and is immediately visible in sudden darkness.
Providing you with all of the physical characteristics of our PH6, this product will satisfy most of your day to day requirements and is very cost competitive.
PH6 film easily affixes to most wood, metal, concrete, plaster, and painted surfaces. This film is reliable for 6+ hours of visibility and is perfect for your low-level emergency egress system.